Skip to end of metadata
Go to start of metadata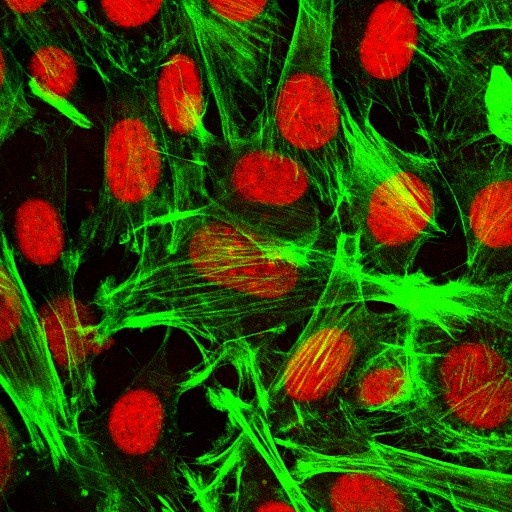 The Confocal Microscopy Core Facility provides "open access" confocal laser scanning microscopy (LSM) services to all CCR investigators. The Facility's equipment includes a:
Zeiss LSM 710 NLO for 2-photon imaging system
Zeiss LSM 780 for higher sensitivity imaging

Zeiss LSM 780/ELYRA (LSM 780 with super-resolution SIM)

Zeiss LSM 880/Airyscan for super-resolution imaging
Confocal software allows simultaneous or sequential 3-channel (24-bit) acquisition of two-dimensional (2D), 3D, and 4D data. Five additional processing workstations are available for post-acquisition analysis, and producing publication-quality images.
Imaging of both fixed specimens and live cells is provided. For live cell imaging, cells are placed in a temperature-controlled, perfusable enclosed chamber or an open chamber allowing acquisition over several minutes to several hours. Fluorescent recovery after photobleaching (FRAP), fluorescence resonance energy transfer (FRET), and co-localization studies can be conducted as well as imaging of UV excitable dyes. The infrared laser of the 2-photon system facilitates imaging of thick specimens and minimizes tissue damage while the META detector provides multi-spectral imaging. Several software packages are available to users including:
Arivis
Bitplane Imaris 
Media Cybernetics Image Pro Plus/Premier and 3D constructor
Fiji
Adobe Photoshop
Zeiss Zen
Overview
Content Tools
ThemeBuilder