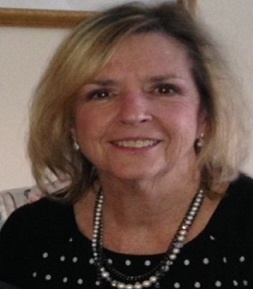 Susan H. Garfield, M.S. - Facility Head
Building 37, Room B114E
Tel: 240.760.6913
email: susan_garfield@nih.gov
Ms. Garfield received her B.Sc. from Virginia Polytechnic Institute and State University in 1973 and her M.Sc. from the University of Maryland in 1975. To aid investigators in the design and implementation of various confocal projects, Ms. Garfield has used her extensive experience and training in cell biology from her earlier positions at NIH. As a chemist in the laboratory of Dr. Roscoe Brady, Chief, Developmental and Metabolic Neurology Branch, NINDS, her research focused on the enzymes involved in lipid metabolism and the biochemistry of lysosomal storage diseases. Ms. Garfield established and maintained a Tissue Culture Facility for the Clinical Investigations and Therapeutics Section and was responsible for developing methods for the culture of human skin fibroblasts and amnion used in enzymatic assays for genetic screening. She was also involved in enzyme purification and modification of glucocerebrosidase for enzyme replacement therapy for patients suffering from Gaucher's disease. Under the supervision of Dr. Kevin Catt, Chief, Endocrinology Reproduction Research Branch, NICHD, Ms. Garfield conducted acute metabolic studies of peptide hormone action using radioligand-receptor analysis of peptide hormone receptors for LH/hCG, FSH, and prolactin in testis, ovary, and adrenal. Ms. Garfield also modified protocols for two-dimensional gel electrophoresis to study the phosphorylation of endogenous proteins in the leydig cell in response to gonadotropin. During her tenure as a chemist in the Laboratory of Experimental Carcinogenesis, her research concentrated on the neoplastic transformation of rat liver epithelial cells by retroviral associated oncogenes. Ms. Garfield was able to successfully introduce various oncogenes into liver epithelial cells by infecting these cells with retroviral vectors and was able to establish both cell and tumor lines at a time when transfection of rat liver epithelial cells had proved unsuccessful. She also conducted studies on the regulated expression of the mdr gene in rat liver, which was found to be partially responsible for the multidrug resistance of carcinogen-initiated hepatocytes and regenerating liver cells. As Confocal Facility Manager, Ms. Garfield provides state-of-the-art histological and microscopic analyses to better understand the critical biological structures and cellular processes involved in cancer.
Langston Lim, M.S., M.B.A. - Biologist
Building 37, Room B114D
Tel: 240.760.6927
e-mail: limla@mail.nih.gov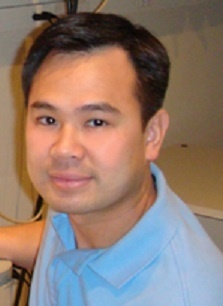 Mr. Lim received his B.S. degree in Biology and Laboratory Management and a M.B.A. from the University of  Maryland, and his M.S. in Biotechnology Enterprise and Entrepreneurship from the Johns Hopkins University. Mr. Lim is a certified histotechnologist by the American Society for Clinical Pathology (ASCP) and completed his training in histology and medical laboratory technology while serving in the United States Air Force. Mr. Lim utilizes his extensive experience and training from his previous positions as Head of Tissue Micro-Array Core Facility, histology supervisor, and histotechnology instructor. As Head of Tissue Micro-Array Core Facility at the Armed Forces Institute of Pathology, he designed, established and managed the first and only Tissue Micro-Array Core Facility in the Department of Defense. This core served as an international resource to researchers for understanding the genomics and proteomics of disease. He established and managed the special stains laboratory and served as Manager of Training at the Tri-Service Histotechnology School at the Armed Forces Institute of Pathology. As an instructor, he provided instruction in theory and practical application of histotechnology and microscopy for up to 24 Air Force, Army, Navy, and civilian students a year.  As an interim supervisor of Histology, Laboratory of Pathology (LP), NCI, he supervised the operation of the laboratory and performed as a technical specialist in providing histologic preparations, conducted in depth assessments of processes, case turnaround time, personnel proficiency, and resources to ensure quality products and services for optimal patient care. As research histotechnologist in the Tissue Array Research Program, LP, NCI, he planned and conducted scientific investigations for the discovery of novel targets for cancer treatment by providing high-throughput screening of multiple tumor tissues using immunohistochemistry, in situ hybridization, and fluorescent in situ hybridization (FISH).  Mr. Lim joined the CCR Confocal Microscopy Core Facility in August 2008. He provides state-of-the-art confocal microscopy and super-resolution imaging to investigators to perform high quality clinical and translational research in cancer biology and to train students, residents, and fellows in the field of confocal and super-resolution microscopy.