Skip to end of metadata
Go to start of metadata
Purpose
Record the patient's sample collection.
Storage eCRF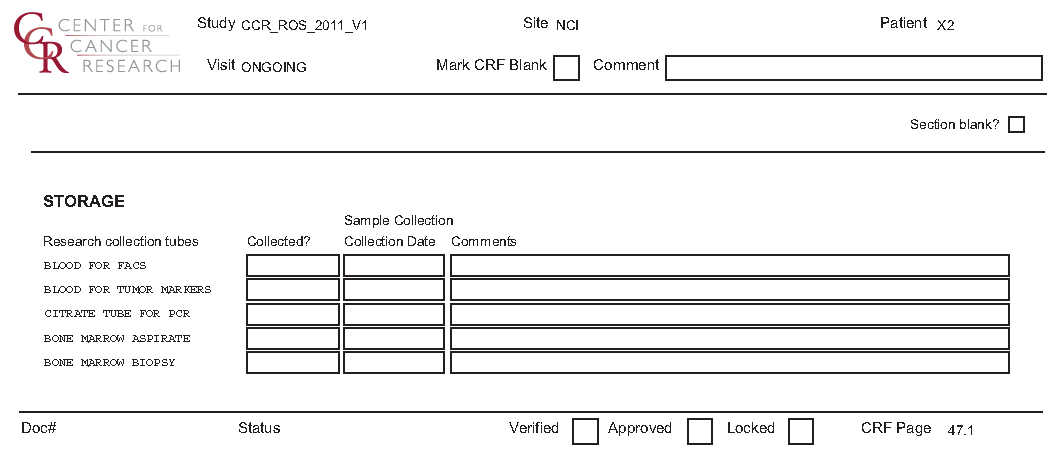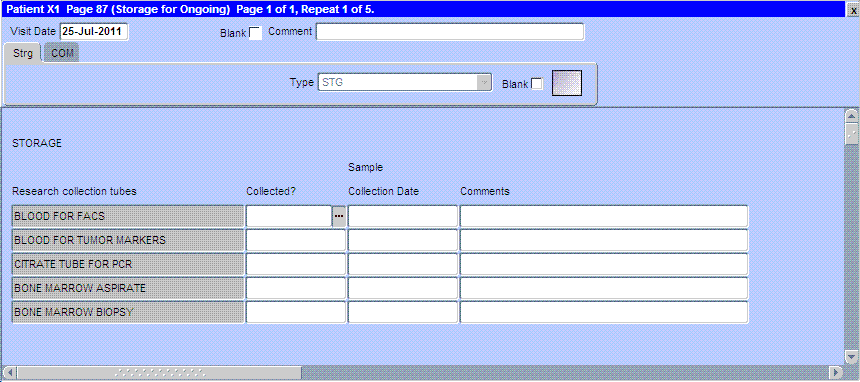 Field Name

Description / Instructions

Format

Collected?

Indicate whether the research samples are collected:
NO
UnKNOWN
YES

Use Pick List

Sample Collection Date

Enter the date of Sample collection

DD-MMM-YYYY

Comments

Enter comments appicable to the sample collection

200 characters
Legend: (d) derived field, (m) RDC mandatory, (c) for CTEP reporting only.
Overview
Content Tools
ThemeBuilder