Skip to end of metadata
Go to start of metadata
CURRENT EVENTS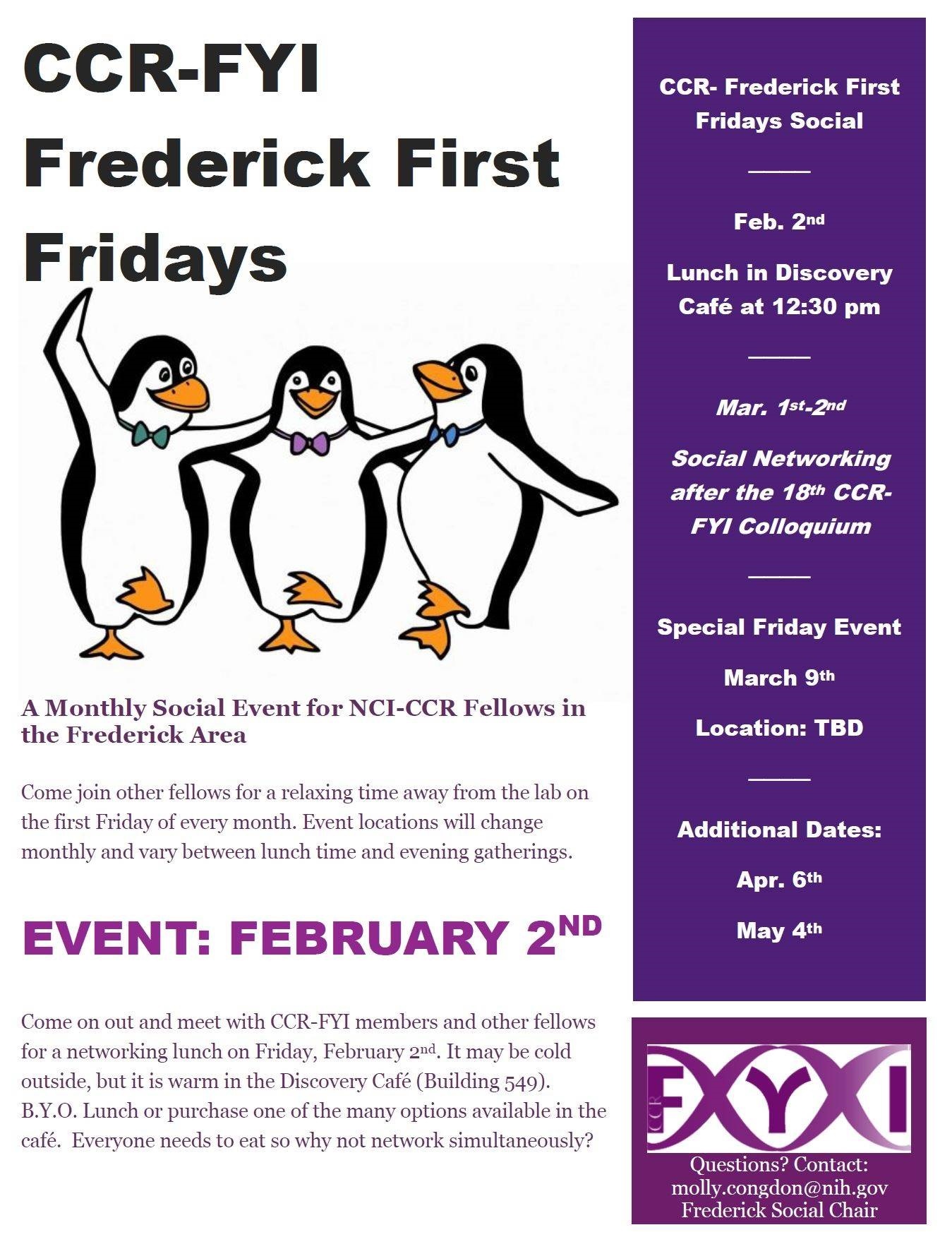 Attention All CCR Fellows,
Next week is the Frederick First Fridays lunchtime gathering. Due to the colder weather, the lunchtime event will be held in the Discovery Café in Building 549. Join CCR-FYI members and other fellows for a bite to eat and social networking at 12:30pm on Friday, Feb. 2nd
All CCR fellows (postdocs, visiting fellows, postbacs, graduate students, high school students, etc.) are welcome to attend including those from other areas who are visiting Frederick for the day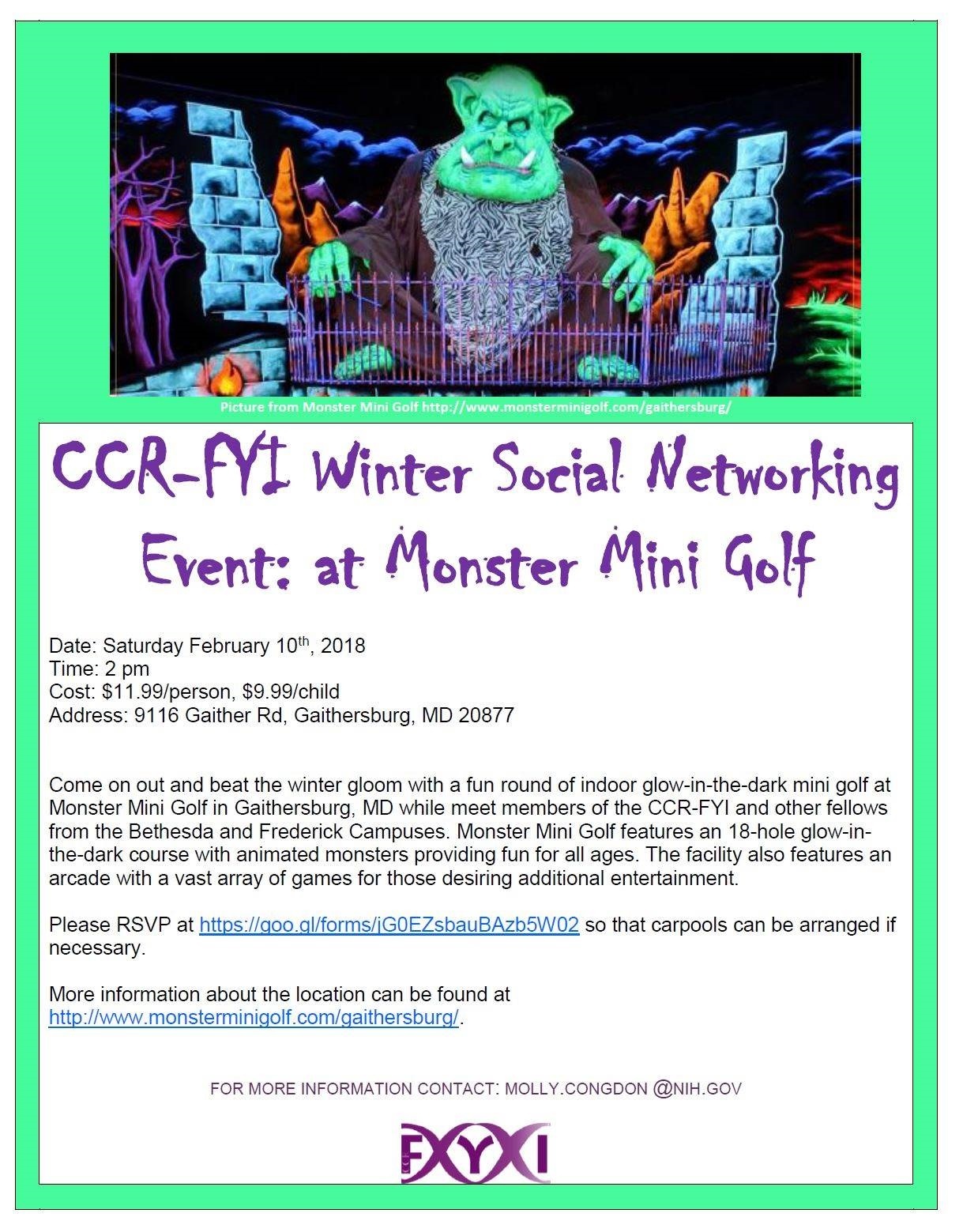 ---
Attention All CCR Fellows,
The CCR-FYI Winter Event will be held on Saturday, February 10th, 2018 at 2pm. Come on out and beat the winter gloom with a fun round of indoor glow-in-the-dark mini golf at Monster Mini Golf in Gaithersburg, MD while meet members of the CCR-FYI and other fellows from the Bethesda and Frederick Campuses. Monster Mini Golf features an 18-hole glow-in-the-dark course with animated monsters providing fun for all ages. The facility also features an arcade with a vast array of games for those desiring additional entertainment. A round of mini golf will cost $11.99 per person and $9.99 for children. Additional discount packages are available for those interested in mini golf and the arcade
Monster Mini Golf is located at 9116 Gaither Rd, Gaithersburg, MD 20877. More information about the location can be found at http://www.monsterminigolf.com/gaithersburg/.
Please RSVP at https://goo.gl/forms/jG0EZsbauBAzb5W02 so that we know who to expect and can arrange carpools if necessary.
We hope to see you there!
---
PREVIOUS EVENTS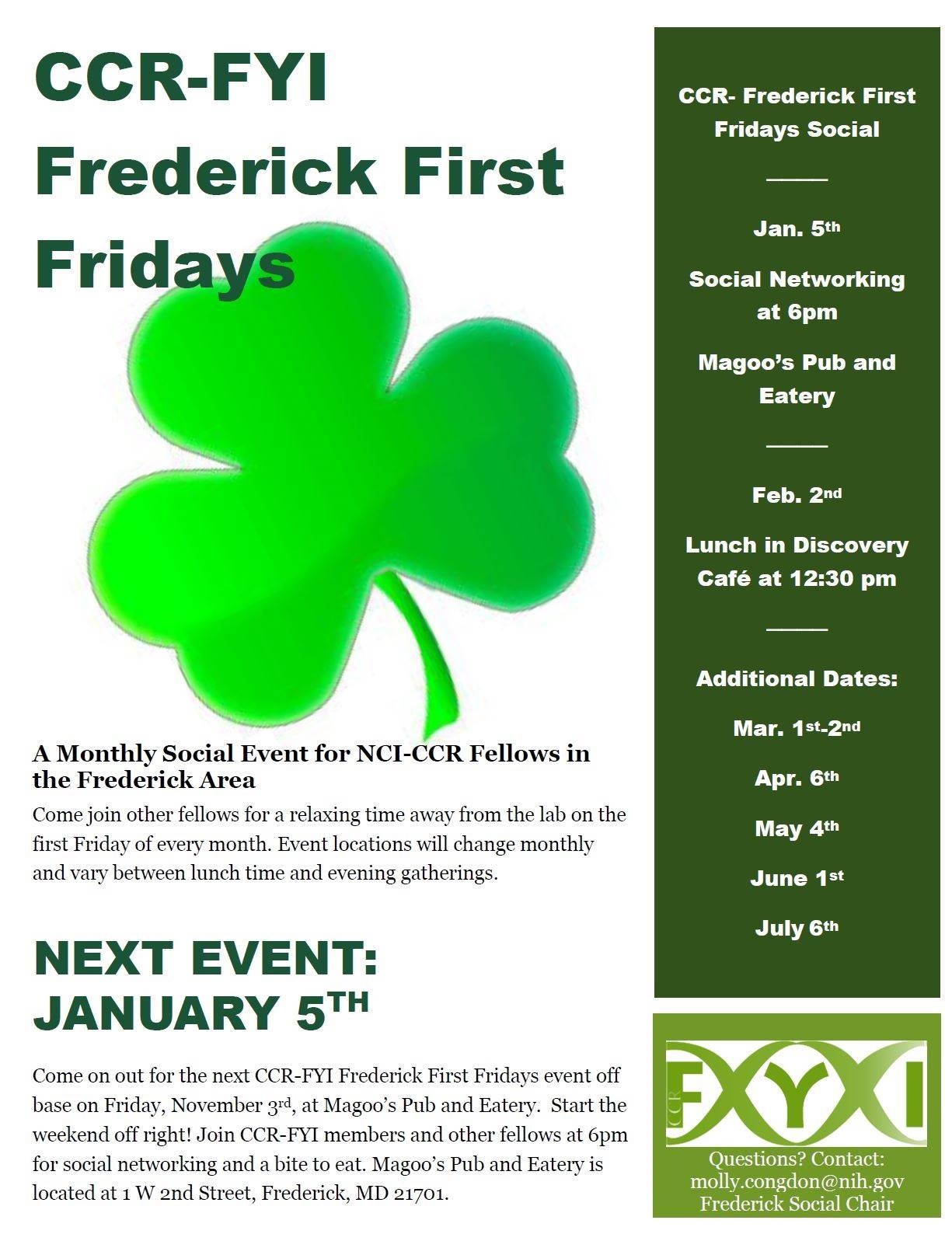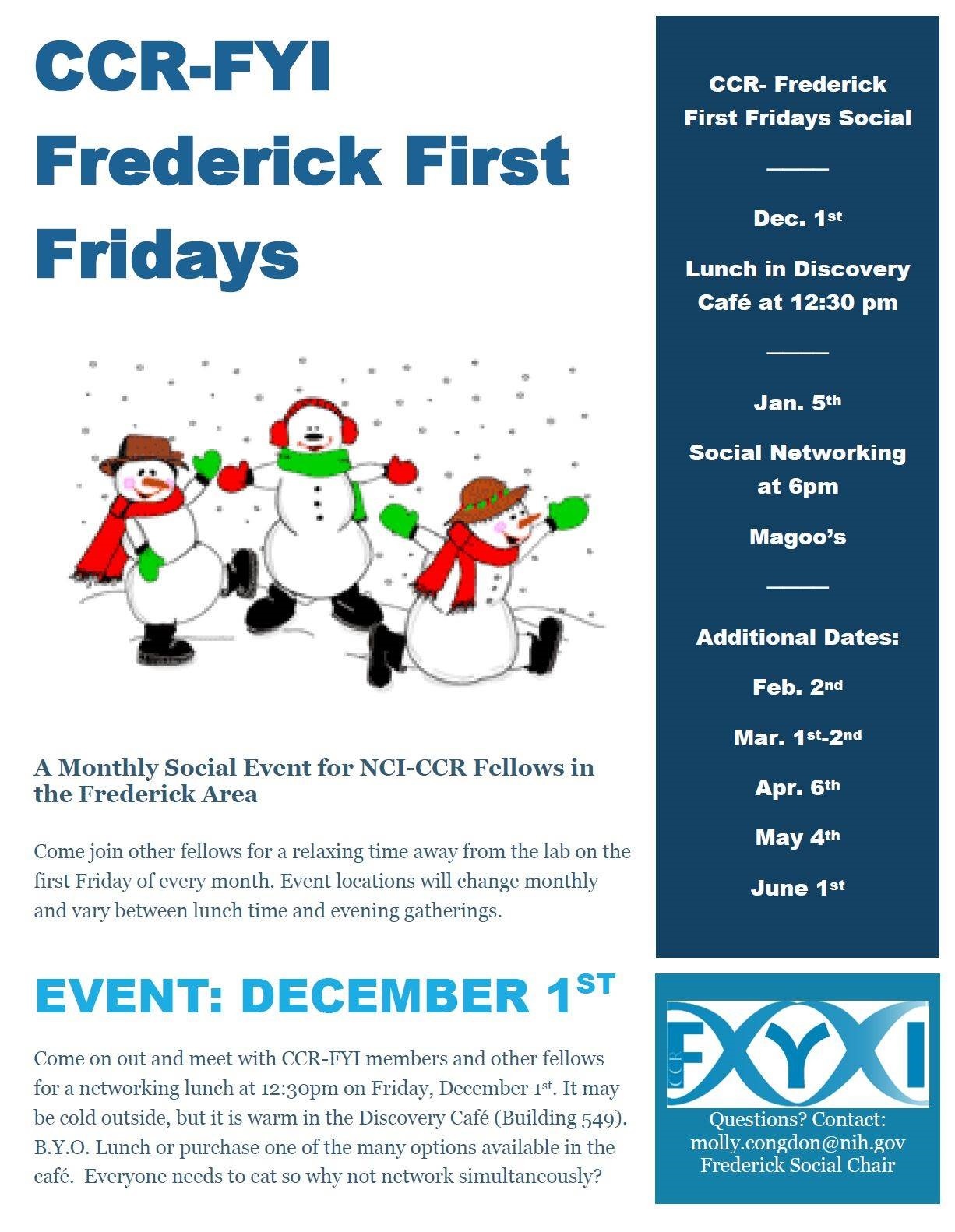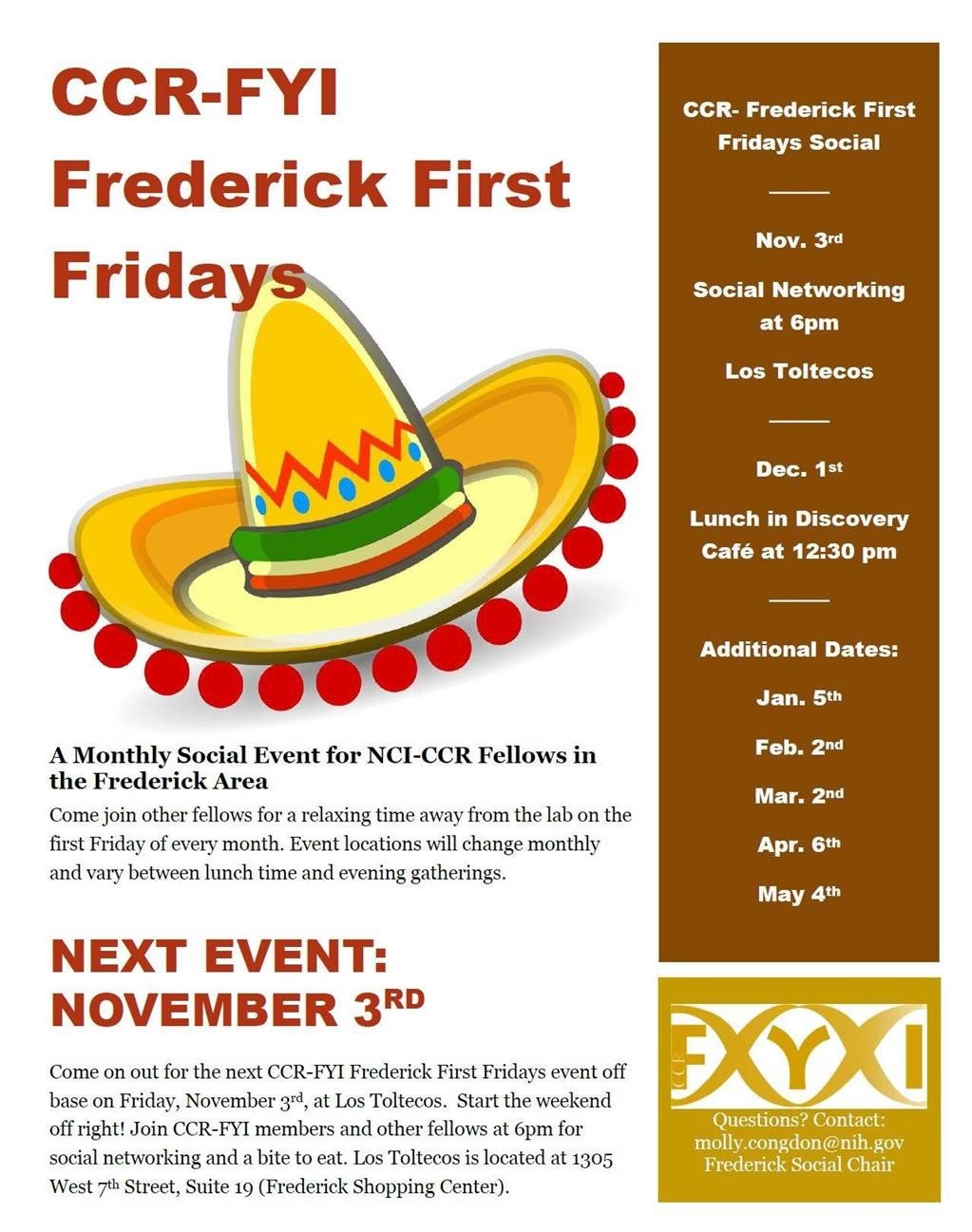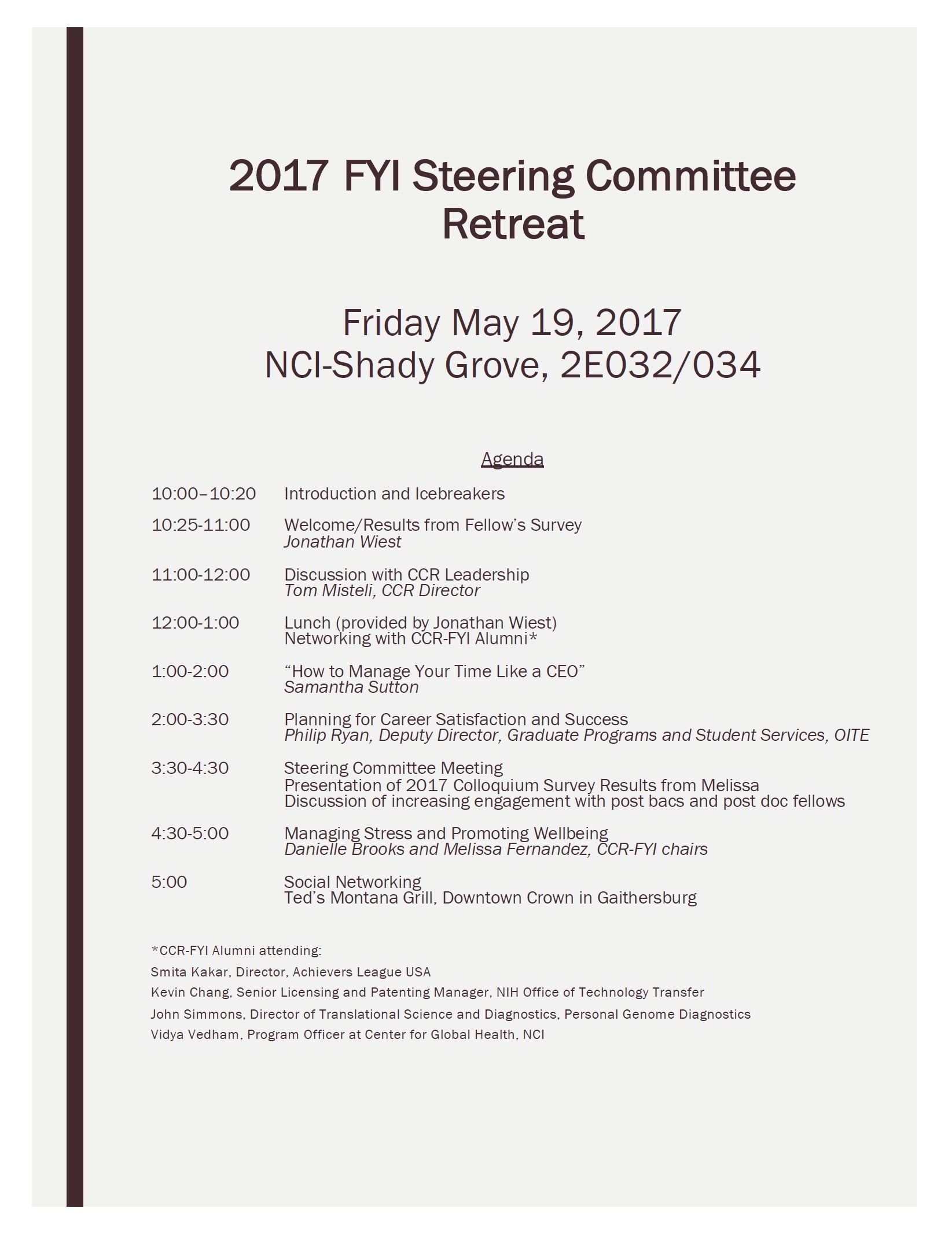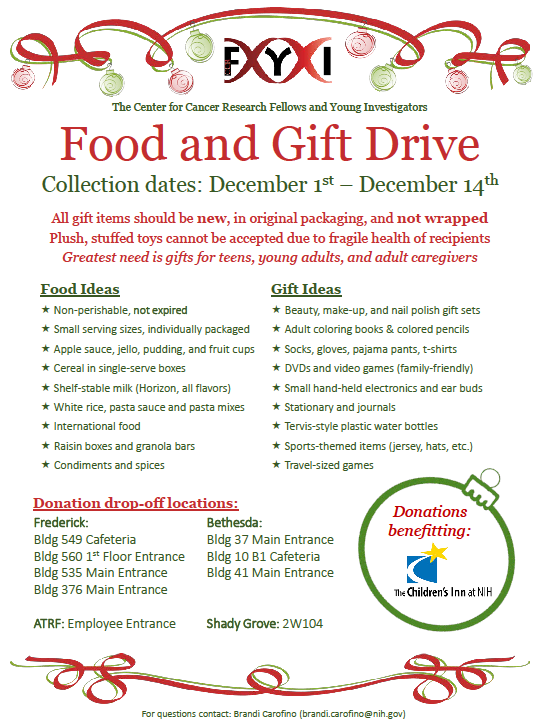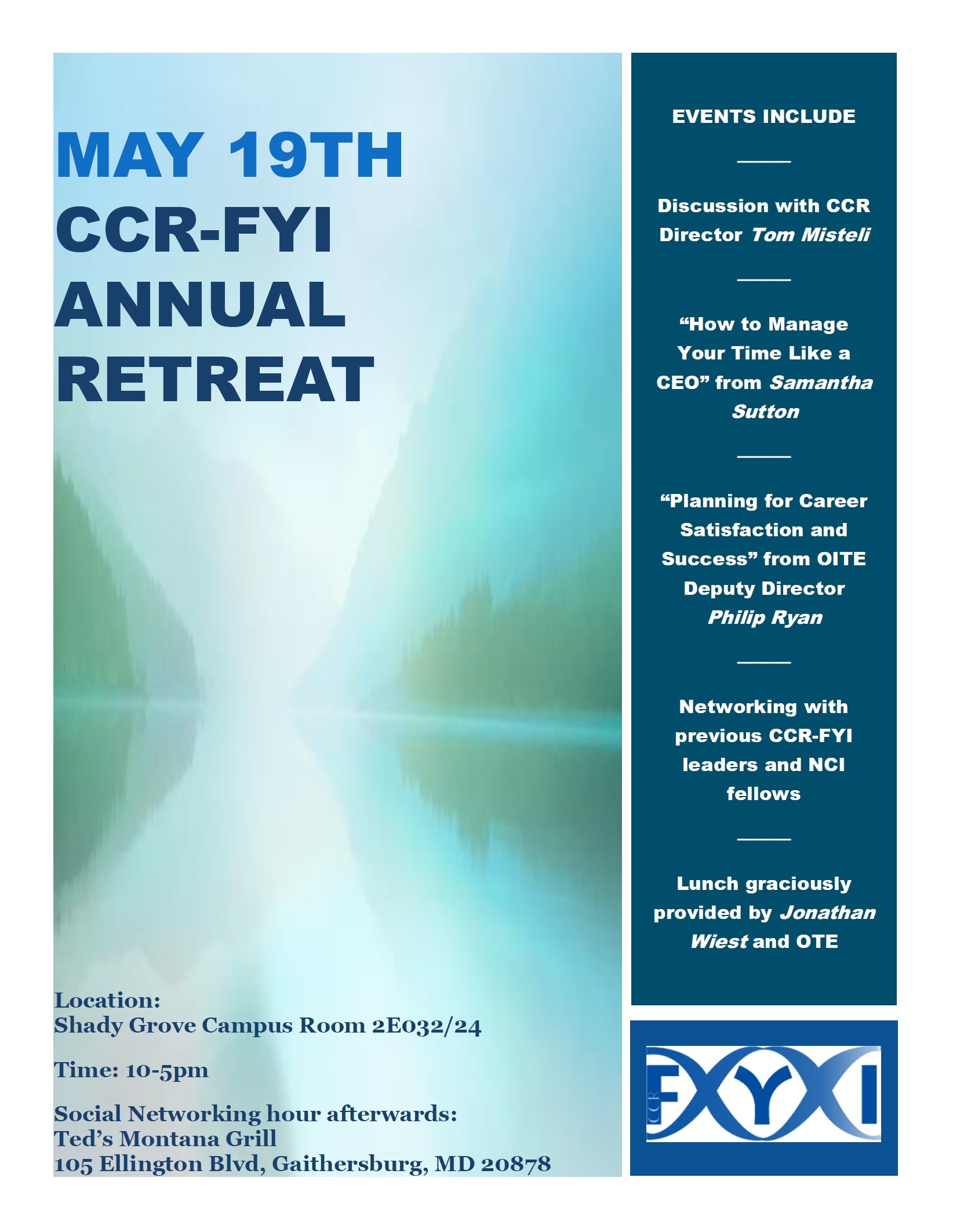 Past Events
2014 FYI picnic: July 26th 2014
2014 FYI networking event: July 9th Bethesda
5pm
American Tap Room 36 Maryland Ave Rockville, MD 20850
2014 FYI networking event: June 7th 2014 Frederick
The NCI CCR FYI steering committee would like to invite you and your family for a summer grill party on Saturday, June 7th starting 5pm. 
The party will take place at 1221 Palladian Way, Frederick, MD 21702. 
Please feel free to bring a dish/meat or veggies to grill or drinks to share. Please RSVP Rami (rami.doueiri@nih.gov) or Vijay (waliav@mail.nih.gov) if you will be able to join us on Saturday and what you will be bringing so that we can make sure we have everything enough for everyone!
This is a great event for networking!!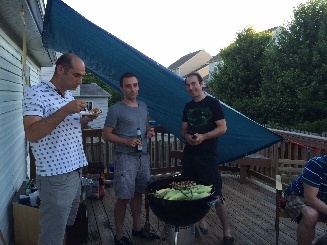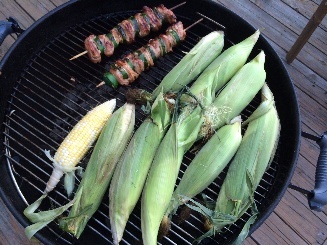 14th Annual CCR FYI colloquium March 2014
13th Annual CCR FYI colloquium March 2013
CCR-FYI Outreach subcommittee activities
Activity
 
Date
PAST
 
 
Food, Toy, and Gift Drive for the     Children's Inn at NIH
 
December 13-20, 2012
Guest Lecture on Gel Electrophoresis and Western Blotting at the Frederick Community College
 
January 30, 2012
Science education outreach for the Children's Science Center at the National Bulding Museum
 
February 16, 2013
Montgomery County Science Fair Judging
 
March 16, 2013
Science education outreach for the Big Brother Big Sister club at Frederick, MD
 
May 2, 2013
Science education outreach for the Children's Science Center at Tysons Corner
 
August 4, 2013
Science education exhibit designing for Children's Science Center's Mobile Science Nights education program
 
August 13-30, 2013
Guest lecture at the Frederick Community College
 
TBD
Science education outreach for the Big Brother Big Sister club at Frederick, MD
 
TBD
Upcoming
 
 
Food, Toy, and Gift Drive for the     Children's Inn at NIH
 

December 4-19, 2013

 

 
Summer gathering
Free Summer Outdoor Concert - Lyndsey Highlander
and networking with DFel
Location: Strathmore Mansion
When: Wednesday, July 25th
Time: 7:00 PM
Put a little country twang into your summertime with this up-and-coming young singer-songwriter who's straight outta Nashville. Sweet-voiced Lyndsey and her band put on a boot-stomping good show with great new original songs and a favorite country cover or two.
Weather: Don't get caught in the rain! Check this website or follow Strathmore on Twitter and Facebook for up-to-the-minute information on weather-related delays/cancellations. Strathmore will endeavor to announce any changes by 4PM the day of the performance, but please follow for any up-to-the-minute changes.
Parking: Parking for the Free Summer Outdoor Concerts and Workshops is in the Metro garage for $5.00 with Metro SmarTrip card or major credit card; enter off Tuckerman Lane. Parking for patrons with disabilities (with tag) and Strathmore Stars Parking (with Strathmore Summer Parking Pass) is in the Mansion lot on a space available basis; enter at 10701 Rockville Pike until 7PM.
Seating: Bring blankets or low beach chairs. No pets, please.
Dining: Pulled pork, burgers, hot dogs, drinks, sides and more available at Restaurant Associates BBQ Shack. Click here to view the menu.
CCR-FYI Picnic 
When- Sunday Sept 18 th 2011
Time- 2pm
Where- Black Hills Regional Park
Who- All CCR Fellows/Postbacs and friends and family are welcome
Wednesday Salsa Night: April 21st
$10.00 Dance lessons
$3 Margaritas and half price martinis for all participants
Who: All CCR Fellows/Postbacs and friends are welcome
Where: Danielle's
            6 N. East Street
            Everedy Square & Shab Row
            Frederick,MD
When: Wednesday April 21st, Dance Lessons 7-8pm; Dancing 8-10pm
http://www.danielles-restaurant.com/entertainment.html
Derby Party: May 1st (SC Only)
When: Saturday May 1, 2010 - 3:00PM - ?
Where: Stephanie's House – 4508 Willowtree Dr.Middletown,MD
Who: SC members, friends and family!
Games: Volleyball, JARTS, Cornhole, Mafia, and Derby games
Food: Please bring a side dish or drinks – sign up with Jill or Stephanie
Fun: Wear your favorite hat (fancy or ball cap)
RSVP:  Stephanie watkinssk@mail.nih.gov  / 502-741-2143 or Jill fordjw2@mail.nih.gov
Happy Hour: May 26th
Who: All CCR Fellows/Postbacs and friends are welcome
Where: BlackFinn Restaurant & Saloon
           4901 Fairmont Ave.
           Bethesda,MD20814
When: Wednesday May 26th; 6 pm
Specials: $1.50 Burger Night, 4pm-Close, Happy Hour Drink Specials until 7pm,                
Trivia Night http://www.blackfinnbethesda.com/index.php
Past Events
Frederick Keys Baseball June 28, 2009
FYI Picnic, 08/29/2009.