Skip to end of metadata
Go to start of metadata
Welcome to the CCR-FYI Steering Committee 
---
The CCR Fellows & Young Investigators  (CCR-FYI) Association constitutes non-tenured and non-tenure-track MDs, PhDs, graduate students, and predoctoral intramural scientists to foster the professional advancement of member clinicians and scientists at CCR 
Our role at NCI
 

Organize training courses and seminars
Identify potential employment opportunities
Organize the annual CCR-FYI Colloquium
                                                                   Provide orientation for new trainees                                                     
              Be the voice of Young Investigators at NC                                                        
JOIN OUR LISTSERV
Join our Steering Committee Meetings: LAST THURSDAY EVERY MONTH at 11AM 
Upcoming meeting: Thursday, May 29th, 2021 at 11:15 AM 
Bethesda:

MS Teams

 
Frederick: 

MS Teams

 

 
ATRF:

MS Teams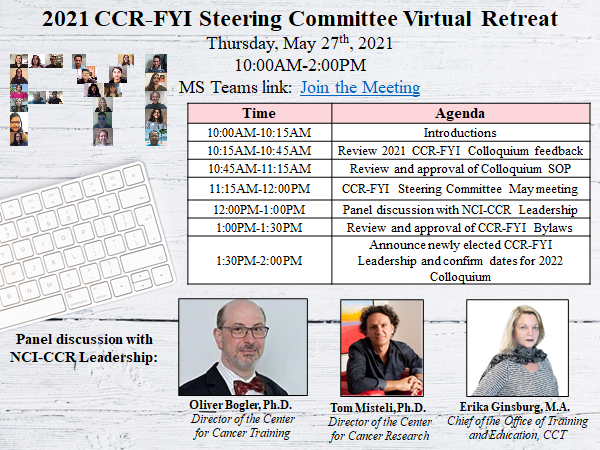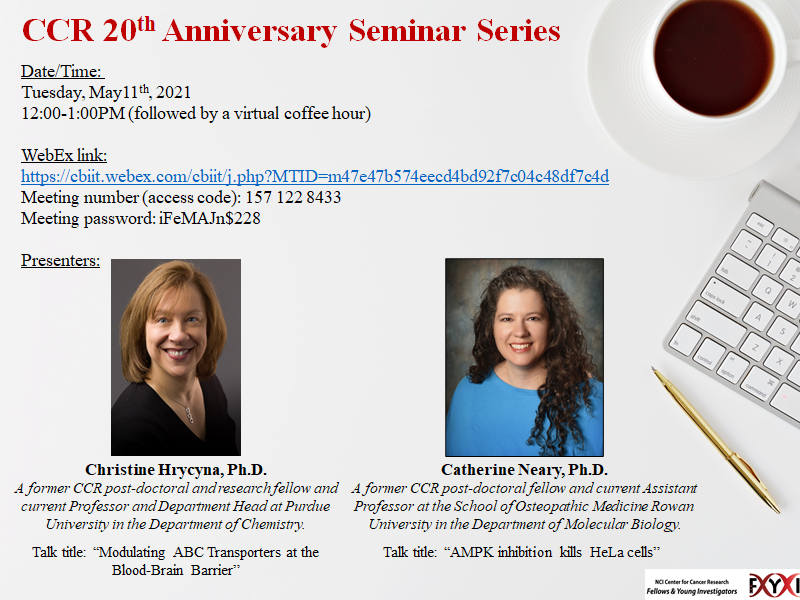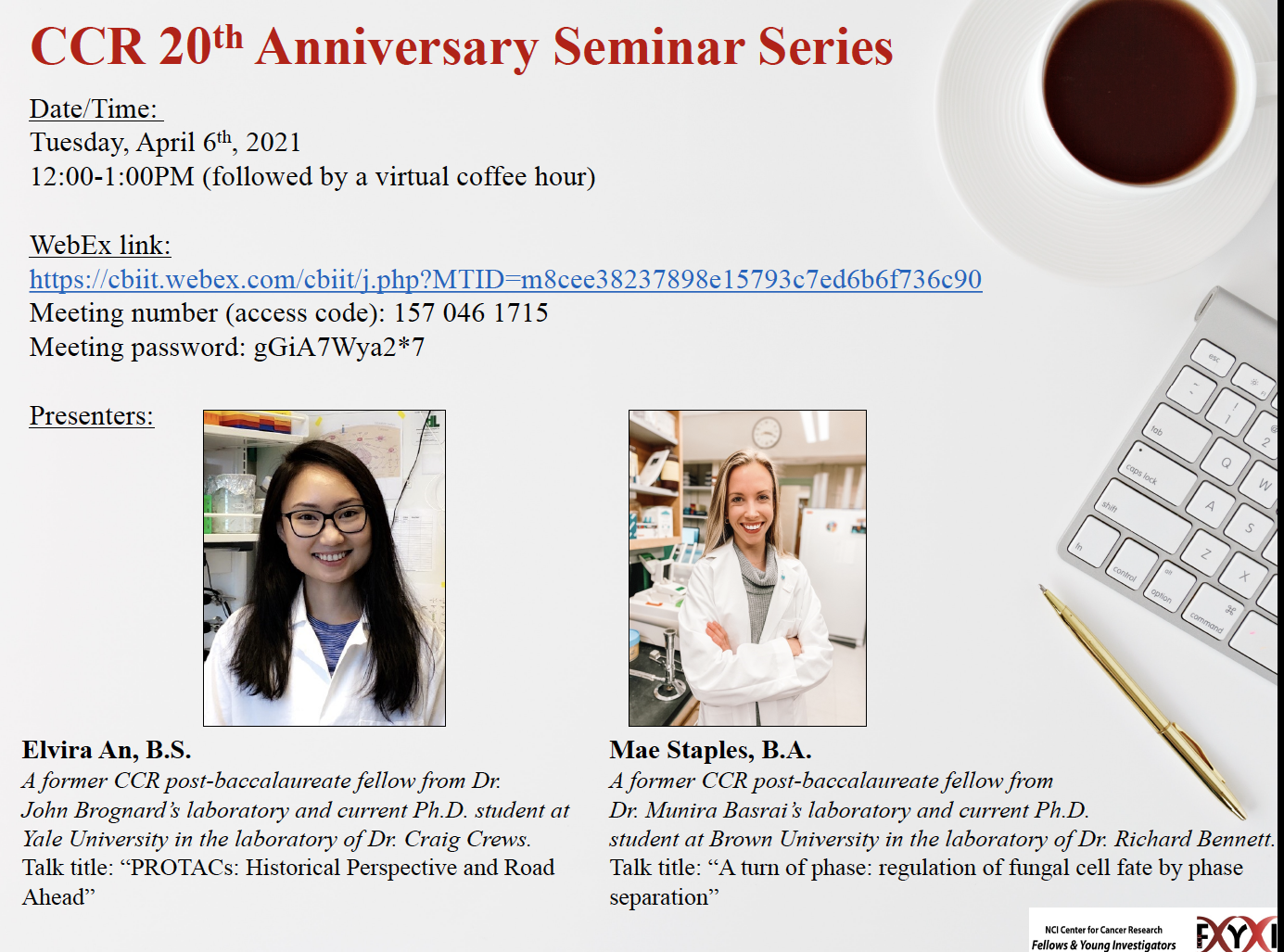 CCR FYI Colloquium 2021


April 6, 2021: Elvira An and Mae Staples 12-1 p.m with coffee hour afterward for discussion:
Meeting number (access code): 157 046 1715
Meeting password: 
gGiA7Wya2*7
May 4, 2021: Christine Hrycyna and Catherine Neary.
Meeting number (access code): 
157 122 8433
Meeting password: 
iFeMAJn$228
                                                                                                                      Bethesda Postdocs Slack Page
                                   Come and socialize with other fellows and join different activities organized by the Postdoc Running Club, Yoga, Weekly Game Night,
and other virtual activities! Also network and meet fellow postdocs! Fellows from all campuses are welcome to join.
Please click this
 

link

 

to join

 

the group.



CCR-FYI Holiday Drive Flyer 2020
National Postdoc Appreciation Week (NPAW) 2020 


CCR-FYI Virtual Symposium "Cancer 20/20: Envisioning the Future of Research and Care" on Wednesday, Aug. 12th, 2020.